About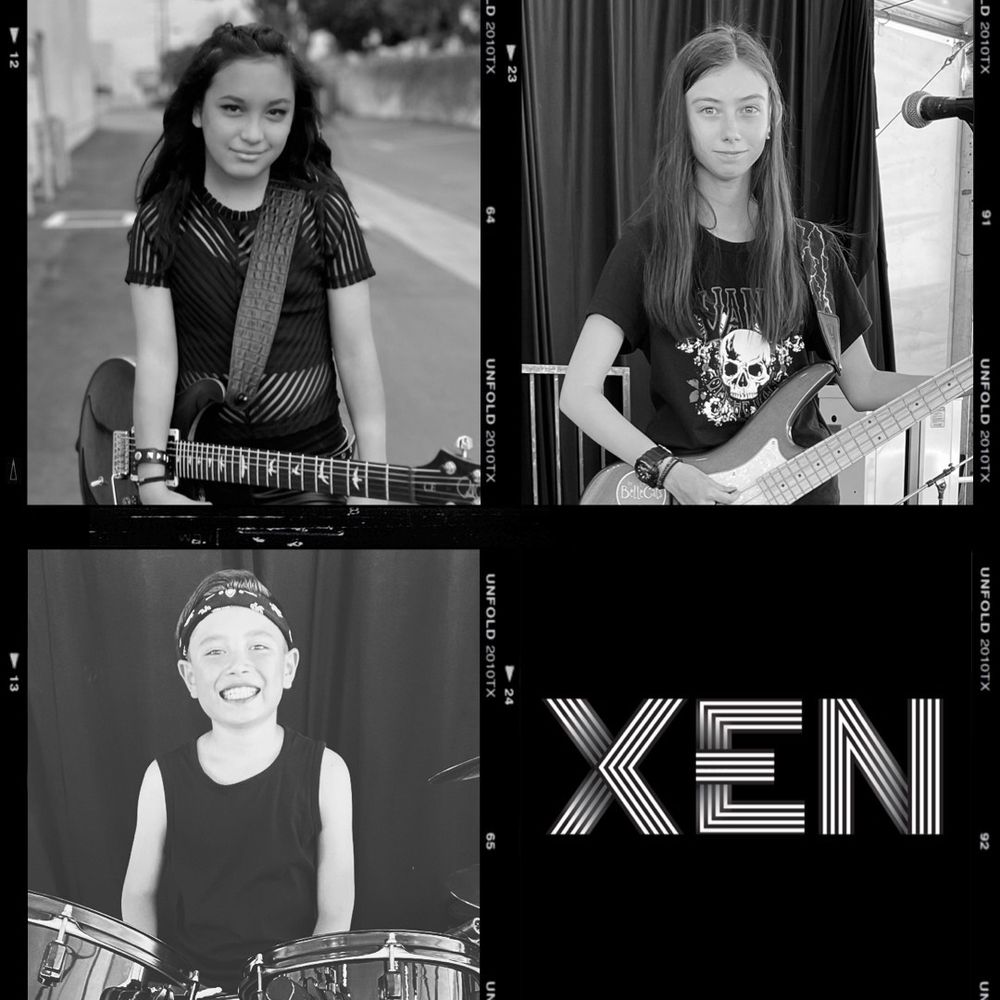 MEET XEN
//THE NEXT GENERATION OF ROCKERS//
This talented group of 11-15 year old musicians, from Southern California, are made up of cousins Eva and Xaden who always dreamed of being in a rock band together, while best friends Eva and Noe had been making music together since they were 10. The three came together and formed XEN.
X.E.N. (Xaden, Eva & Noe) are inspired by Rock, Grunge, New Wave and Punk.
They're the next generation of rockers playing original songs and covers by Led Zeppelin, Yeah Yeah Yeahs, Pat Benatar, Go Go's, Nirvana and more!
Come check them out live!
Song List
Aneurysm//Nirvana
Black Sheep // Metric
Bad Habit// The Offspring
Bad Reputation // Joan Jett
Blackout // Turnstile
Breed// Nirvana
Celebrity Skin // Hole
Deceptacon // Le Tigre
Gold Lion // Yeah Yeah Yeahs
Go With The Flow//Queens of the Stone Age
Hand That Feeds // Nine Inch Nails
Heads Will Roll // Yeah Yeah Yeahs
Hit Me With Your Best Shot // Pat Benatar
Immigrant Song // Led Zeppelin
I'm Only Happy When It Rains // Garbage
In My Head//Mysterines
Insomnia // Original Song
Like A Stone // Audioslave
Rebel Girl // Bikini Kill
Seether // Veruca Salt
Skidmarks On My Heart // Go Go's
Stop//Jane's Addiction
Tahitian Moon // Porno for Pyros
The Lion, The Beast, The Beat // Grace Potter
These Girls // Original Song
Toxicity// System Of A Down
Violet // Hole
Voices Carry // Til Tuesday
Welcome To Paradise // Green Day
You Better Run // Pat Benatar
You Should See Me In A Crown // Billie Eilish
Zombie // Cranberries